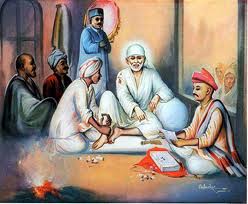 The Words of J. Krishnamurti, a Revolutionist of Life — Part 29
"Regardless of being conscious or unconscious, we humans are totally selfish,
and as long as we have what we want, we think everything is fine.
However, once something which mars it happens,
we cry in despair and seek another consolation.
But of course it would be broken again in the course of time."
Our spirit possesses various things.
And we cling to them and wouldn't relinquish it.
As long as the spirit possesses something,
we may believe we are leading a peaceful life without any problems.
However, behind it, we always have the fear of losing that possession.
And when we have lost it, we despair and grieve.
Whatever possession it is, we lose it someday.
Spiritually satisfying experience, knowledge, honor, human relationship.
Or job, wealth, status, friends or family.
They may satisfy you.
You may hold them and cling to them,
but whatever it is, no possession lasts forever.
When we lose our possessions,
we seek another support in mind and try to possess it.
But we are sure to lose that possession again.
No matter how many times we repeat this, we have no freedom in mind by doing so.
Rather such repetition can be a jail of agony.
Because it incessantly has fear, anxiety, grief and despair.
Then, can we live with the abandonment of every spiritual possession
without seeking or wanting anything any more?
Abandon the spiritual frame of repeating the same things.
Then and only then, we can break down the jail in mind.
####
+Bongaren & DivineSoul Inc. represent Kiyotaka.Aiuchi & Kaco.Aiuchi
*[Shirdi SaiBaba Tokyo Center, Japan]
> http://www.facebook.com/shirdisaibaba.jp
*[DivineSoul Inc. Spiritual Energie Work's]
> http://www.facebook.com/divinesoul.eu
mailto: shirdi"@"bonga.jp