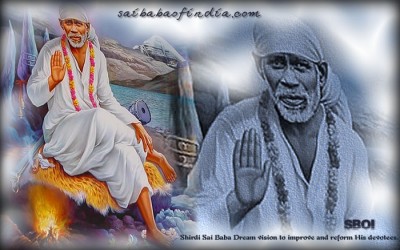 "Man must not be afraid of God.
Man who is afraid of God avoids Him. This fear is harmful.
Man must not be afraid of God. Man must love Him,
because God loves people with all His supreme perfection."
God is life and being.
Life and God are the one and the same.
Without God, there is no life, and without life, there is no God.
God is everything and the whole life.
Loving God is loving 'life',
because God is the whole life and the entire being.
Fearing God is fearing life.
If you are afraid of life and living, you have no truth.
Truth is found only in life.
The reality of death is a part of the imperative life.
If you fear death, you fear life itself,
because death and life are the one and not separated.
God is life and death.
God creates life and has the power to kill life.
God is the all acts of life and motions of the entire universe.
Escaping from God is escaping from the providence of life,
it is at the same time escaping from the truth of life.
Loving God is accepting every bit of life
and living the truth itself.
The reality of death is also the sheer truth and motions of God itself.
If you are afraid of God and turn your eyes away from it,
you don't live the truth but stay outside of the truth.
Motions of life include the reality of 'death'.
Loving truth is accepting everything of life
and living a 'life' itself.
Then God and life are 'the one',
and the boundary between God and you is gone and will become the only nameless life.
####
+Bongaren & DivineSoul Inc. represent Kiyotaka.Aiuchi & Kaco.Aiuchi
*[Shirdi SaiBaba Tokyo Center, Japan]
> http://shirdisaibaba.jp/
> http://www.facebook.com/shirdisaibaba.jp
*[DivineSoul Inc. Spiritual Energie Work's]
> http://www.divinesoul.eu/
> http://www.facebook.com/divinesoul.eu
mailto: shirdi"@"bonga.jp