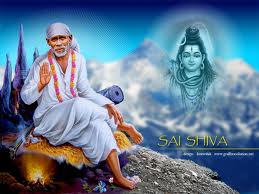 "Each of us must discover our own way of life and stick to it,
not imitate our fathers, mothers or neighbors."
Life should be discovered by each of us.
Our creativity is not found where we follow others and imitate them.
Why do we accept books or words written by others,
or narrow our life by believing in a certain religion?
If you let your life follow somebody else,
such a life would be servile without any new discoveries.
Creativity of life is found in pursuing life by yourself.
Where there are conformity and imitation, there is only the dead spirit.
Transcend every word or idea told in this world
such as religion, religious knowledge, philosophy, rule and science.
Get out of them and lead a life from the entirely new ground.
Start from a ground of life nobody has ever stepped on
and travel from the unknown to the unknown.
There are new discoveries and creation of life only for you.
Those discoveries of yours are not written in others' words or books.
Precious experiences and unmatched discoveries of life
always come from an independent life.
True delight is found not where you follow the truth of somebody else,
but where you discover life or the universe by yourself
and where you actually feel them directly.
Only the independent spirit is full of great creativeness.
####
+Bongaren & DivineSoul Inc. represent Kiyotaka.Aiuchi & Kaco.Aiuchi
*[Shirdi SaiBaba Tokyo Center, Japan]
> http://shirdisaibaba.jp/
> http://www.facebook.com/shirdisaibaba.jp
*[DivineSoul Inc. Spiritual Energie Work's]
> http://www.divinesoul.eu/
> http://www.facebook.com/divinesoul.eu
mailto: shirdi"@"bonga.jp