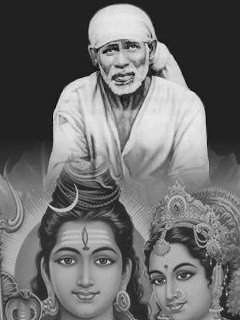 "Even if adversity snatches away all obsession,
instinct of life still survives, and like vines of plants twine around,
it blindly holds on to anything which could support it."
Humans are, whether consciously or unconsciously,
clinging to something all the time.
We are afraid of being empty in mind.
It is because we can't bear to be zero.
Mind obsesses over something, and the objects fill the mind.
The obsessed things support and maintain us.
Losing them is nothing but losing ourselves.
We don't want to lose ourselves, so we obsess over everything.
When we lose something, we obsess over something else, and when we lose it again, then we obsess over something else again.
If we lose every support of mind, then we would despair.
Or in order to support the mind, whatever it is,
we try to hold on to something anyway.
Despair, fear, anxiety, frustration, sorrow —
All of them are the state of mind which comes from obsessing over something.
We somehow try to hold on to something and escape from 'the empty self'.
Thus, we live in chains of self-obsession,
and this is the great misery for humans.
Life trying to obsess devotedly over something would be petty.
We are afraid of nihility in mind and try to obsess over various things.
Fear for nihility is also fear for death.
Action of the self-obsession is extremely deep-rooted in humans,
but as long as we are trapped by them, freedom would never come.
Abandoning every obsession is the only way to liberate the mind.
####
+Bongaren & DivineSoul Inc. represent Kiyotaka.Aiuchi & Kaco.Aiuchi
*[Shirdi SaiBaba Tokyo Center, Japan]
> http://shirdisaibaba.jp/
> http://www.facebook.com/shirdisaibaba.jp
*[DivineSoul Inc. Spiritual Energie Work's]
> http://www.divinesoul.eu/
> http://www.facebook.com/divinesoul.eu
mailto: shirdi"@"bonga.jp