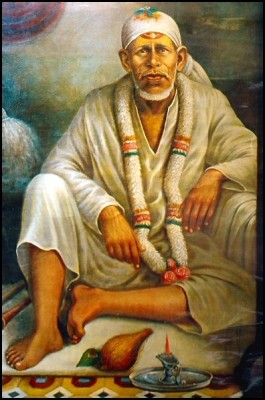 Human spirit can have various experiences.
Some experiences are merely sensuous and physical, and some are spiritual.
Some experiences are so-called mysterious or religious.
However, no matter what kind of experience it is,
if it is just repetition of pleasure and self-satisfaction,
it is an immature desire of mind.
No matter what field it is, desire is desire, and pleasure is pleasure.
You may believe you 'have experienced God',
such assumption is extremely dangerous.
It might be just an illusion you made up by yourself.
Why do we pursue religious experiences?
Though some people want to experience something mysterious or God,
such pursuit is nothing but desire and thirst in mind.
It is ego to heighten you and the same as need for achievement and ambition.
Spirit which wants experiences seeks self-satisfaction,
and you are trying to fill in your mind by such religious experiences.
The mind is empty and has nothing, so you want a religious experience to fill it in,
eventually, the spirit depends on the experience itself.
Where there are dependence on experiences and obsession to them, there are surely fear and conflict.
You are afraid of losing experiences you had, and you are incessantly frightened.
After all, such experiences are in the same dimension of sensuous pleasure,
and they actually are not noble at all.
The truly noble and sacred come from free spirit first,
and the free spirit doesn't have dependence or obsession.
Only the truly free spirit can lead a truly religious life.
####
+Bongaren & DivineSoul Inc. represent Kiyotaka.Aiuchi & Kaco.Aiuchi
*[Shirdi SaiBaba Tokyo Center, Japan]
> http://shirdisaibaba.jp/
> http://www.facebook.com/shirdisaibaba.jp
*[DivineSoul Inc. Spiritual Energie Work's]
> http://www.divinesoul.eu/
> http://www.facebook.com/divinesoul.eu
mailto: shirdi"@"bonga.jp