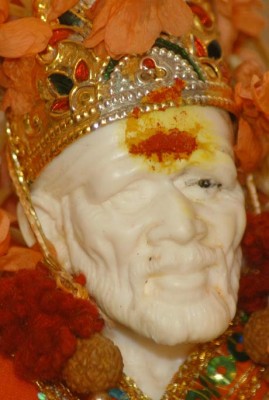 Vast blankness of mind without anything, bottomless nihility,
may be the most fearful for humans.
It is nothingness absolutely without anything and like bottomless darkness.
Unless we have the spirit which can bear nihility,
most of us would be crushed with this nihility.
Human spirit is incessantly moving to escape from this nihility,
so we cling to pleasure or amusement that let us forget the nihility, and we depend on them.
If we have objects that give such experience, we can escape from the nihility.
However, whatever experience it is, it just temporary.
It is just transient pleasure and satisfaction.
When it is lost, fearful nihility naturally emerges again.
We can't keep on escaping from this bottomless nihility.
You try not to look at the nihility, may hate it and try to escape from it,
but the nihility inevitably comes to you.
The more you cling to your happy experience that gives you pleasure or satisfaction
and to the object to depend on and to maintain you,
the bigger the nihility is after you lose them.
The object is your support of mind and your support to live
and it was exactly 'yourself'.
Therefore, when you lose it, you feel as if you have completely lost what you were,
and fall into the bottomless feelings of emptiness and nihility in mind.
Various mental disorders such as despair, misery or hysteria arise.
Then, can you live without clinging to anything, depending on anything or obsessing over yourself, with the abandonment of everything? That is freedom.
If you don't cling to anything from the start, you don't lose anything.
If you don't obsess over yourself, you don't lose yourself.
You live with the abandonment of everything from the start and understand the way of living beyond the nihility.
If you are empty from the start, nihility never comes to you,
because you live with nothingness and live in the freedom of nothingness.
That nothingness is the completely freedom of spirit, and from there, the infinity of life opens up.
####
+Bongaren & DivineSoul Inc. represent Kiyotaka.Aiuchi & Kaco.Aiuchi
*[Shirdi SaiBaba Tokyo Center, Japan]
> http://shirdisaibaba.jp/
> http://www.facebook.com/shirdisaibaba.jp
*[DivineSoul Inc. Spiritual Energie Work's]
> http://www.divinesoul.eu/
> http://www.facebook.com/divinesoul.eu
mailto: shirdi"@"bonga.jp