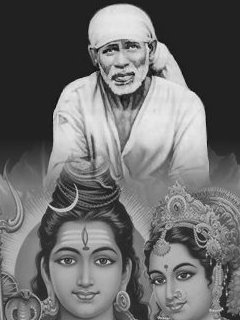 "The state of societies seen in this world
has been made up by our own obsession.
They came from our ego.
Such reality is anything but true reality."
Amusement, television, business, advertisement, gambling —
Everything seen in the society is too vulgar and mediocre.
We usually live depending on such things and being trapped by them.
Our society is full of artificial things.
More unnecessary things rather than necessary things for a life have been produced one right after the other,
and we seem to be slaves of them.
Look at this world from a new perspective.
How many things have been made up by desires and ego of humans!
Besides, how easily have we been trapped by them!
Are such things seen in societies the true reality?
They may certainly be the reality, but not real existence.
Real existence is not made artificially.
Real existence or true reality are things which had existed before humans were born.
It is a life, wisdom of all creation and the existence of the universe.
What obscures these true entities is exactly the state of this world.
Incessant human desires and ego obscure the entities.
Real existence is anything but artificial.
Artificial things incessantly made by desires,
not only materials but also every idea, ideology, culture, religion, tradition —
As long as you are completely free from these, you could never feel real existence.
Life doesn't belong to anything. Life is life, and it's the real existence.
In order to feel 'reality' made artificially and obscured by desires,
you must abandon the world full of the false and desires.
When you live in the world without being trapped by any worldliness and are completely spiritually alone,
you could discover what the real existence is.
####
+Bongaren & DivineSoul Inc. represent Kiyotaka.Aiuchi & Kaco.Aiuchi
*[Shirdi SaiBaba Tokyo Center, Japan]
> http://shirdisaibaba.jp/
> http://www.facebook.com/shirdisaibaba.jp
*[DivineSoul Inc. Spiritual Energie Work's]
> http://www.divinesoul.eu/
> http://www.facebook.com/divinesoul.eu
mailto: shirdi"@"bonga.jp