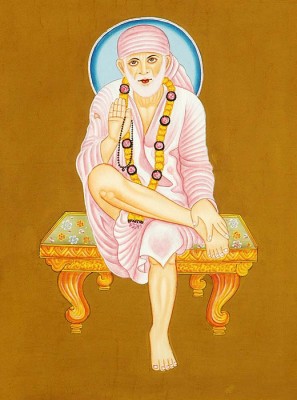 There is various cause for conflict,
but the root of it is 'desire for self-realization'.
Your ideal and wish to 'be like this' lead to conflict.
When the ideal and wish bump up against reality as it is, conflict arises.
We wish to 'be like this',
but reality doesn't work that way, so our mind suffers between the contrarieties.
Struggle between mind and suffering is conflict,
and conflict is nothing but a negative element for us,
because where there is conflict, there is no peace of mind, but only disorder and chaos.
Then, can we live without desire of self-realization to 'be like this'?
That is to live without any ideals, wishes or future any more.
Live with the abandonment of your desires to be like this, become like this or keep on being like this.
Thus, if the mind doesn't desire any self-realization,
there is no more comparison or friction between desires and the reality as it is, and eventually the conflict vanishes.
Spirit without conflict doesn't have tomorrow or future.
It is the spirit that lives only at the 'present moment'.
Those who live at the present moment don't have any conflict.
There is no desire for self-achievement of 'to be like this', desire for self-realization.
There is rather spirit to nullify such desires or wishes based on ego,
and to live with the complete abandonment of self.
Self, atman, ego, oneself — Only the spirit that transcend them is free,
and it can lead a life without any inner disorder or chaos.
From deep silence and peace emerging there, a new dimension of life opens up.
<span style="color: #ff6600;">####</span>
<strong>+Bongaren &amp; DivineSoul Inc. represent Kiyotaka.Aiuchi &amp; Kaco.Aiuchi
*[Shirdi SaiBaba Tokyo Center, Japan]
&gt; <a href="http://shirdisaibaba.jp/" target="_blank"><span style="color: #0000ff;">http://shirdisaibaba.jp/</span></a>
&gt; <a href="http://www.facebook.com/shirdisaibaba.jp" target="_blank"><span style="color: #0000ff;">http://www.facebook.com/shirdisaibaba.jp</span></a>
*[DivineSoul Inc. Spiritual Energie Work's]
&gt; <a href="http://www.divinesoul.eu/" target="_blank"><span style="color: #0000ff;">http://www.divinesoul.eu/</span></a>
&gt; <a href="http://www.facebook.com/divinesoul.eu" target="_blank"><span style="color: #0000ff;">http://www.facebook.com/divinesoul.eu</span></a>
<span style="color: #008000;">mailto: shirdi"@"bonga.jp
$TEL: 03-6912-6580 (13:30-19:30)</span>