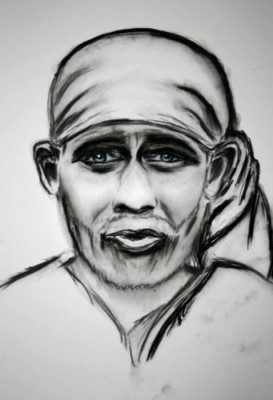 All nature includes its inner beauty.
Inner beauty is mind without obsession, mind without clinging to self.
Only humans have 'self', 'ego'.
Nature doesn't have ego and is a completely selfless entity.
A flower is beautiful, because it has beauty not only outside but also inside.
It doesn't push itself, assert itself, or show off itself.
Since it doesn't have self, it isn't obsessed with self.
Human ugliness is nothing but just ego.
Inner beauty is selfless mind that has abandoned ego, and its humble spirit.
Beauty of nature is inner complete modesty, and its existence that has abandoned everything.
Nature as itself simply lives, and simply exists.
There is no chaos or disorder, but only inner quiet beauty.
It is a life, and beauty of life itself is there.
We humans are also a part of nature, and an equally life,
but we seem not to have true inner beauty or selfless mind, unlike the nature.
How much the existence of human-beings is obsessed with self and lives by ego —
Can we live with inner beauty?
Without being obsessed with self, can we abandon self and have selfless mind?
If we don't have inner beauty, our mind would just decay.
Only those who truly have inner beauty lead a completely free life.
And those who live like that find out the truth of life, the sacred things.
####
+Bongaren & DivineSoul Inc. represent Kiyotaka.Aiuchi & Kaco.Aiuchi
*[Shirdi SaiBaba Tokyo Center, Japan]
> http://shirdisaibaba.jp/
> http://www.facebook.com/shirdisaibaba.jp
*[DivineSoul Inc. Spiritual Energie Work's]
> http://www.divinesoul.eu/
> http://www.facebook.com/divinesoul.eu
mailto: shirdi"@"bonga.jp
$TEL: 03-6912-6580 (13:30-19:30)