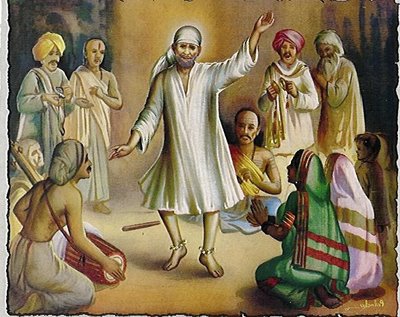 "Do you know what a religion is? It is not in intoning.
It is not in a sermon or any other rituals.
It is not in worshipping a tin god or a stone stature. It is not in a temple or church.
It is not in reading the Bible or Gita.
It is not in repeating the holly name, or following some superstitions made up by people.
None of these is a religion.
Religion is sense of goodness and love that is moving around forever like a river."
Life is living.
It is living every moment, and never stops.
However, things made by man remain still,
and are not living every moment.
It is important to be away from artificial and factitious things,
and to have a mind to face a life as it is.
The universe and the life live as themselves,
and they support every entity.
Are artificial and factitious things necessary to pursue truth and face the mystery of the universe?
If we don't conduct rituals or sermons, can't we encounter the truth?
Not at all.
Truth of life is open to anybody,
and it is not given only to those who worship a specific religion.
Truth is for all humankinds, and not only for a part of them.
Religion is 'life' and living itself,
besides movement of life to try to discover truth from there.
Any specific belief or religion is necessary to discover truth.
If you try to discover sacred things sincerely,
and begin pursuing seriously what the universal truth is,
that is exactly the religion and the religious life.
It doesn't need any specific sacred scriptures or sermons,
but it is possible to start it from being a 'human' as it is.
Therefore, the true religion is open unconditionally to all humankinds.
####
+Bongaren & DivineSoul Inc. represent Kiyotaka.Aiuchi & Kaco.Aiuchi
*[Shirdi SaiBaba Tokyo Center, Japan]
> http://shirdisaibaba.jp/
> http://www.facebook.com/shirdisaibaba.jp
*[DivineSoul Inc. Spiritual Energie Work's]
> http://www.divinesoul.eu/
> http://www.facebook.com/divinesoul.eu
mailto: shirdi"@"bonga.jp
$TEL: 03-6912-6580 (13:30-19:30)