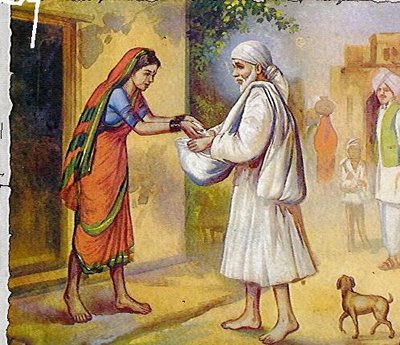 Great sensitivity is exactly what is needed to lead a better 'life' .
Sensitivity can be said to be exactly the ability to feel 'life'.
Great sensitivity means
it has a superior ability to feel 'life' sharply.
Sensitivity is the quality of the person's heart itself.
If you are always lost in petty affairs, anxieties and conflicts,
your sensitivity may be also poor.
If you are committed yourself to enjoyment and amusement, besides to pleasure which paralyzes your soul and mind,
your spirit is mediocre and there would be no sensitivity.
Those who are trapped by worldly amusement, pleasure of the flesh based on desire
don't realize that your own spirit is asleep.
Their sense and intelligence become dull, and their heightened perception and sensitivity are stifled.
To increase your sensitivity and heighten your sense,
you must break down every custom and habit.
In the life you repeat the same custom mechanically every day and paralyze your spirit,
the beauty of sensitivity never grows.
To cultivate your sensitivity,
you must realize at first how dull you are.
Then, you must understand
what makes yourself dull in everyday life at all.
Is it because your own mind is tied to lust and desire?
Is it because of your innate habit or sloppy lifestyle?
Is it because you repeat petty pleasure and amusement?
To feel 'life' better and really lead a 'life',
you must understand that heightened sensitivity is necessary.
Only the spirit with great sensitivity can feel the miracle of life.
####
+Bongaren & DivineSoul Inc. represent Kiyotaka.Aiuchi & Kaco.Aiuchi
*[Shirdi SaiBaba Tokyo Center, Japan]
> http://shirdisaibaba.jp/
> http://www.facebook.com/shirdisaibaba.jp
*[DivineSoul Inc. Spiritual Energie Work's]
> http://www.divinesoul.eu/
> http://www.facebook.com/divinesoul.eu
mailto: shirdi"@"bonga.jp
$TEL: 03-6912-6580 (13:30-19:30)