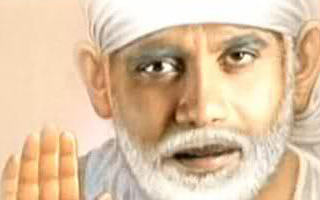 Most of us are afraid of nihility which has nothing.
Nihility is nothingness, and it is bottomless emptiness.
Humans feel pain and fear through experiencing such nihility.
Our spirit is always trying to escape from nihility.
For human spirit, nihility is unbearable,
so people seem to be driven to act everyday, wanting not to face with the nihility.
However, nihility is always with us.
Melancholy, emptiness and pain toward "doing nothing".
Bottomless nihility gives us inexplicable anxiety and fear,
and the vast and infinite pressure of nihility is unbearable for humans.
How many people have killed themselves, being crushed by the nihility?
However, the nihility is in each of us.
Without any exception, it is in us.
You may turn away from nihility and try not to see it,
but the pressure of nihility would surely come to you someday.
You can not get away from it.
You can try to forget it by indulging in pleasure and enjoyment,
but eventually it appears in front of you.
Then what should we do?
What we can do is not to escape from nihility,
and to tackle it head-on and accept it.
We should face it, accept it and live with it.
Living with nihility may be hard at first,
but time solves it.
By living with nihility for a long time, we get used to it
and can transcend it in the course of time.
Escaping from nihility doesn't solve anything.
Instead of escaping from it, accepting it wholeheartedly is important.
This way, we can eventually build up mental power to endure nihility,
and acquire free spirit which doesn't care it at all.
When you transcend nihility and nihility ends, free spirit blooms.
Then your life enters the entirely new dimension.
####
+Bongaren & DivineSoul Inc. represent Kiyotaka.Aiuchi & Kaco.Aiuchi
*[Shirdi SaiBaba Tokyo Center, Japan]
> http://shirdisaibaba.jp/
> http://www.facebook.com/shirdisaibaba.jp
*[DivineSoul Inc. Spiritual Energie Work's]
> http://www.divinesoul.eu/
> http://www.facebook.com/divinesoul.eu
mailto: shirdi"@"bonga.jp
$TEL: 03-6912-6580 (13:30-19:30)