The Words of J. Krishnamurti, a Revolutionist of Life — Part 39
"Man must be alone.
However, being alone is not isolation.
Being alone is being free from the savage world of greed, hatred and violence
and from loneliness and despair which are full of agony."
Even if you merely escape from the world, you have no religiousness.
Being away from the world is just isolation as a human.
No matter how far you go away from the world, if you remain holding problems in mind,
such an escape is meaningless.
Whether living among people or living alone,
we have the same problems in mind after all.
Desire, fear, anxiety, conflict, hatred, violence, sorrow, despair –
All of them are our problems.
Being alone is
being totally free from these problems in mind.
As long as you are totally free from them,
you would be spiritually free wherever you live,
and you would have true religiousness wherever you go.
It is because then you are not tied to anything and just "alone".
If you are alone, you would always have freedom of mind and individuality
regardless of being lonely or in the group.
Such a life is truly religious.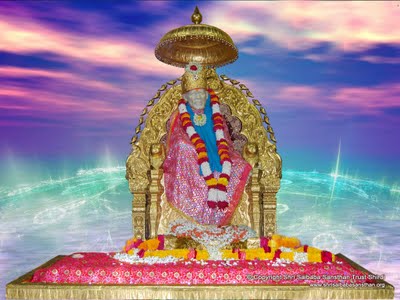 ####
+Bongaren & DivineSoul Inc. represent Kiyotaka.Aiuchi & Kaco.Aiuchi
*[Shirdi SaiBaba Tokyo Center, Japan]
> http://www.facebook.com/shirdisaibaba.jp
*[DivineSoul Inc. Spiritual Energie Work's]
> http://www.facebook.com/divinesoul.eu
mailto: shirdi"@"bonga.jp