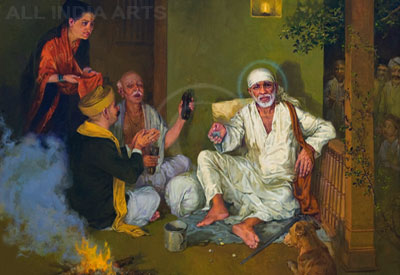 The Words of Simone Weil, The Witness of Truth and Light — Part 22
"Falsity lies in the fantasy."
Nothing is more filled with falsity than fantasy.
It is important in the world of spirituality,
because spiritual world has much fantasy and delusion.
Some people fantasize reincarnating in the higher dimension after death.
And some people fantasize God or unrealistic world.
Such fantasy is merely "falsity" and has no substantiality.
Without substantiality (reality), truth is not found, either.
Truth and reality are the one.
Living in the truth is living in the reality.
Substantiality (reality) is truth and genuine reality.
Where you escape from reality, you have fantasy.
Fantasy is turning away from reality and burying the mind in falsity.
Such a life never has truth.
To live in the truth, you should deny every falsity.
Look at falsity as falsity.
Realize that fantasy never brings in truth.
It is important to live in the reality
and not to be tied to fantasy in the head.
Truth lies only in "reality".
####
+Bongaren & DivineSoul Inc. represent Kiyotaka.Aiuchi & Kaco.Aiuchi
*[Shirdi SaiBaba Tokyo Center, Japan]
> http://www.facebook.com/shirdisaibaba.jp
*[DivineSoul Inc. Spiritual Energie Work's]
> http://www.facebook.com/divinesoul.eu
mailto: shirdi"@"bonga.jp